Coordinating structures / Administrative authorities
The Elbe River Landscape Biosphere Reserve extends across 5 federal states (Bundesländer) of Germany.
The coordinating structure is therefore divided into administrative authorities in each of the 5 federal states.
Contact information
Middle Elbe Biosphere Reserve Administration, state Sachsen-Anhalt – Guido PUHLMANN;
Administration of the Brandenburg Elbe River Landscape Biosphere Reserve, state Brandenburg – Dr. Heike ELLNER;
Administration of the Lower Saxony Elbe Valley Biosphere Reserve, state Niedersachsen – Prof. Dr. Johannes PRÜTER;
Schaalsee-Elbe Biosphere Reserve Authority, state Mecklenburg-Vorpommern – Klaus JARMATZ;
State Office of Agriculture, Environment and Rural Affairs, state Schleswig-Holstein – Jens BASFELD.
Main features and specificities
The largest inland, trans-federal state Biosphere Reserve in Germany.
It represents one of the last remaining, near-natural river landscapes in Central Europe.
The Elbe river landscape is a long, narrow, continuous corridor which extends across diverse natural and cultural landscapes.
It extends along a 400-km-long section over five German federal states (Bundesländer), each with its own administration.
Cultural and social particularities linked to rivers
The landscape offers a rich cultural history including such gems as the World Heritage "Garden Kingdom of Dessau-Wörlitz".
Flood protection and dike construction are other elements of its cultural history.
Main problems and concerns
morphological deterioration of river beds
sediment pollution
biodiversity loss
loss of flooding areas, riparian forests and traditional pasture land
loss of diversity of habitat structures due to the intensification of agriculture
conflicts between water and land use
invasive species
Main know-how, skills and specialties
Establishing, leading and caring for dialogue processes with other river specific governmental institutions (e.g. Waterways and Shipping Administration, flood protection agency) and economic / private
Current scientific research topics and actions
Improvement and partial restoration of natural morphodynamics in the Elbe River and several tributary streams
Improvement of cross-linking between the river and floodplains (wetlands, oxbows)
Increase in floodplain territory, also used for rerouting dike lines
Adaption of uses of rivers and floodplains (e.g. to minimize wildlife disturbing factors)
Effects of climate change on floodplain ecosystems and land use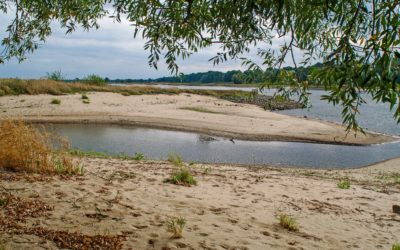 A significant contribution to the sustainable development of the biosphere reserve is made by federally funded large-scale conservation projects, some of which are ongoing, and some of which have already been completed.The objective of the Middle Elbe large-scale...
read more