The Dordogne basin is part of the last river-estuarine system that still supports all 8 species of migratory amphihaline fish in Europe, with the most famous being the Atlantic salmon (Salmo salar), the Shad (Alosa alosa), the Sea lamprey (P marinus), the European sturgeon and the European eel. These species are all considered as species of heritage interest and are subject to particular measures and attention at the local, national and even international levels.
In Dordogne, migratory fish contribute to the image of the valley and are associated with many uses (professional fishing, leisure fishing, tourism, gastronomy, culture). As the conservation of these fish benefits to the preservation of many other less emblematic or less demanding species, migratory species are called indicator species or umbrella species. Their presence was part of the reasons why the Dordogne basin has been designated as a Biosphere Reserve by UNESCO in 2012.
However, most of these species are now in difficulty because they face many pressures, such as the presence of obstacles to migration, declining habitat quality and availability, locks, fishing, or competition and predation from exotic species.
Confronted with these challenges, many stakeholders have joined forces to implement concerted management aimed at restoring and conserving these populations. These actors include institutions (state, local authorities), users (fishermen, hydroelectricians) and specialised associations.
The managing policy for migratory species at the scale of the Dordogne catchment area is led by EPIDOR (coordinator of the Dordogne Basin Biosphere Reserve). Various actions are being carried out to improve the knowledge and management of migratory fish:
Actions to improve knowledge have been carried out or are ongoing such as:

Studies of salmon, shad and lamprey behaviour, during migration at dams in the Dordogne and Vézère Rivers to test the efficiency of fish passage and the impact of turbines.
A follow-up of the eel's downstream migration on the Dronne River using experimental fisheries, one of the 10 French "index sites" for the species.
A study dedicated to improving knowledge on the wels catfish population in the Dordogne and its impact on migratory fish.

Studies and work to develop fish passage at obstacles to migration, or even the removal of obstacles without use, for example on the Dordogne, Dronne, Vézère, Corrèze, Cère, etc.
The restoration of spawning grounds (salmon, trout, lamprey) by adding gravel and pebbles to areas lacking favourable sediments, particularly downstream of dams.
The "Water release convention", an approach launched more than 15 years ago and based on dialogue, makes it possible to experiment some measures to reduce the impact of artificial variations in flows downstream the chains of large dams, particularly during sensitive periods (reproduction, hatching) for migratory fish such as salmon or trout.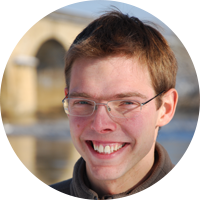 Pascal VERDEYROUX
Dordogne basin biosphere reserve – FRANCE
Pascal works for EPIDOR which is the coordinating structure of the Dordogne basin biosphere reserve.
He is specialised in migratory fish.