Po Delta
Biosphere Reserve
Coordinating structure / Administrative authority
The managing body is composed by the Parco Regionale Veneto del Delta del Po and by the Ente di Gestione per i Parchi e la Biodiversità – Delta del Po
Main features and specificities
The Po Delta is a plain developed by the actions of the River Po and of recent human activities.
The Biosphere Reserve comprises 2 Italian Regions, 2 Provinces, 15 Municipalities and 118,000 inhabitants.
It embraces 2 Regional Parks, 34 habitats Natura 2000 such as lagoons, fish farms, fossil dunes and channels.
It includes 900 flora species, more than 360 bird species and it is an international destination and reference point for birdwatching.
The 140,000 ha of the BR are characterised by fish farming areas, specific agricultural activities, wetlands, woodlands, and urban areas.
Cultural and social particularities linked to rivers
Fish farming, mussel farming, rice production and salt works.
Agri-food excellences with 3 PDOs and 3 I.G.P. products.
The Po Delta Biosphere Reserve has a rich historical heritage, which is also recognised in the List of UNESCO World Heritage Sites. It encompasses extraordinary architectural artefacts and staggering historical events, which have deeply modified the territorial arrangement of the Po Delta.
The territory of the BR is an important destination for natural and seaside tourism.
Main problems and concerns
water pollution (eutrophication, toxic substances)
biodiversity loss
loss of flooding areas
invasive species
general change of the hydrographic functions
Main know-how, skills and specialties
Wetland conservation and lagoon management
Biodiversity monitoring
Traditional eel fishing and fish and mussel farming
Biosphere Reserve branding strategy
Current scientific research topics and actions
Long-term lagoon management
Biodiversity monitoring
Development of policy instruments to foster the use of ecosystem services
Sustainable tourism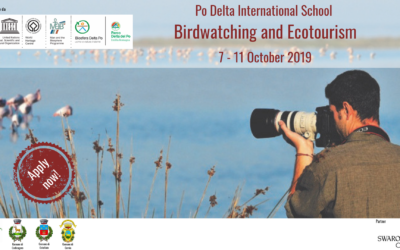 From Monday 7th to Friday 11th October 2019, the Po Delta Biosphere Reserve (Italy) will host the first Po Delta International School on Birdwatching and Ecotourism, an international school with the aim of bringing and sharing the many experiences connected with...
lire plus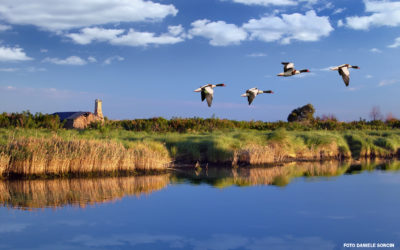 The Po Delta is the result of the action of the river, which has gradually sedimented at the mouth over the centuries, leading to the progressive advancement of the coastline and creating a complex lagoon system with a rich ecosystem comprising abundant species. The...
lire plus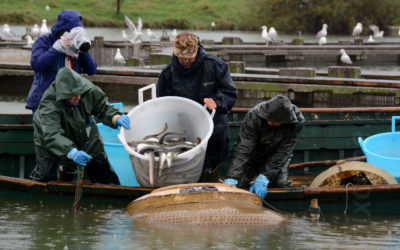 Eels are an essential part of the Po Delta's heritage, particularly due to traditional fishing that takes place in this region, the culture it conveys and all the economic and social development it has enabled over the centuries. The decline in European eel...
lire plus